Exclusive Interview with Mr. Swapnil Dharmadhikari, Founder and Director, Splashgain Technology Solutions Pvt Ltd.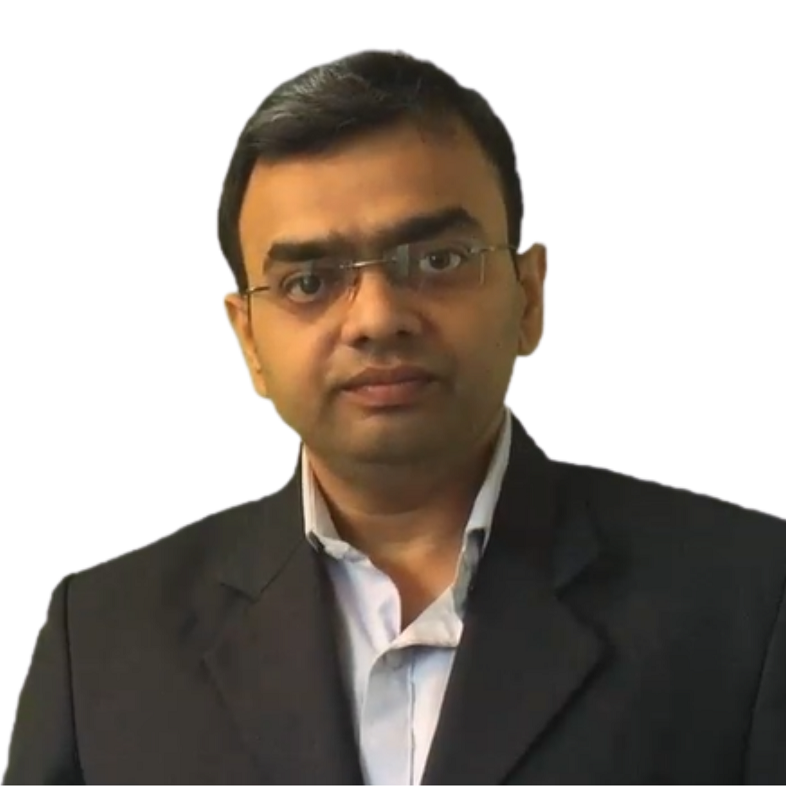 Business News This Week (BNTW) Team thanks Mr. Swapnil Dharmadhikari, Founder and Director, Splashgain Technology Solutions Pvt Ltd., for this interview opportunity. Mr. Swapnil discussed how technological interventions and the hybrid learning culture are anticipated to bring major transformation in the educational sector with Neel Achary, Chief Editor, BNTW.
BNTW: Your objective behind starting Splashgain Technology Solutions Pvt Ltd. (Splashgain)?
Mr. Swapnil Dharmadhikari (SD): Splashgain was incorporated to create a splash in the ocean of education. Since 2009, our digital transformation products have been delivering great value to our customers, both in academics and across corporate organizations. The vision of the Splashgain team is to be a global leader in innovative IT products and solutions that effectively assist students and institutes, thus adding value and simplifying the education processes. The core values that enable us to be the most preferred partner for all our stakeholders are-
● Integrity: All our actions are inspired by Integrity.
● Passion: Our Team is empowered. We are passionate about what we do and have fun doing it.
● Execution: We walk our talk.
● Candor: We do not compromise on Product, Service Quality, and our Value System.
● Care: We care for our Stakeholders and always make every effort to delight them
BNTW: What are the major solutions you developed for educational institutions?
SD: With a massive shift in the education system, a hybrid learning culture is becoming a new reality. As a company, we offer a host of specially curated services conducted and monitored with our cutting-edge technology platforms. We are currently conducting the following types of exams for different institutions:
 School Exams (Yearly/ Semester wise/ Unit Tests) where students attempt the exam with camera monitoring
School Olympiad Exams: Olympiad exams for various subjects like mathematics and English where a certificate is awarded for successful completion
University Exams: Semester/Yearly exams for higher education, (Graduate/ undergraduate-level) academic assessments
Viva voce: Corporates and education institutes conduct oral/viva assessments to check communication skills and domain knowledge.
Entrance Exams: Entrance test of university, higher education institute for Ph.D., MBA admissions
Online Test Series: Private coaching institutes conducting practice tests to prepare students for competitive exams
Video Interviews: Corporates and Education institutes are using this technique to conduct bulk video interviews simultaneously.
BNTW: What is the impact of Covid in the education sector and how does technology help to minimize the impact?
The industry has gone through a digital transformation. With technology becoming the central player, the education sector has willingly or unwillingly opened its arms to greater possibilities.
We believe that camera assessment was relatively new up until last year. Still, in the current times, we feel that the education industry understands the importance of such processes when everyone is studying remotely. Hence, they are more open to using new concepts to make a student's life easier.
The most satisfactory part happens to be those who long to make the digital shift but was undecided on the timing, had to make those changes and those who adopted this digital change, they are convinced that this is the way forward.
BNTW: Are you providing technology solutions to your clients in 15 countries, do they belong to the education sector alone?
SD:
Being a global Edtech player, Splashgain has worked with more than 300 customers across 15 countries. With the advent of the pandemic and hybrid becoming the new normal, the acceleration in technology adoption is making these institutions understand the importance and need for Edtech platforms.
Education institutes are changing their pedagogy/approach for learning and bringing in flexibility in education. They are reinventing education delivery, assessment and evaluation processes with the help of technology and innovation.
More than 5 million students have easily used Splashgain's assessment system(s). Teachers/ examiners/ evaluators in the multiples of lakhs use digital assessment methodologies for objective and subjective evaluations.
Splashgain & 's AI algorithm-driven assessments are deployed by many schools, groups of institutes, universities, various private and Government certification exam authorities. In this new era, institutes and large-scale universities will now need a full-time CIO to adapt to the fast changes in the education sector.
Online education is becoming the new normal with tangibility, and enhanced quality education has become a top priority. In the Higher Education(HE) space, Splashgain is contributing to universities like Mumbai University, Gujarat University, Alliance University, Dayanand Sagar University, IIM Visakhapatnam, IIM Rohtak, IIITs and IIITMs. Apart from the vocational universities such as Tata Institute of Social Sciences(TISS), large school chains like Poddar Education Network, Global Indian International schools, Delhi Public School, have already embraced the new ways of assessing their students. And yes, we are contributing to the success of large corporate entities as well as MNCs in their L&D initiatives, Recruitment, and various Employee/Vendor Surveys.
We work with a set of well-known corporate clients to bolster their candidate assessment and upskilling paths.
BNTW: What are the solutions you developed implementing AI technologies?
SD: Eklavvya is an easy system of Plug-and-Play SaaS platform to make the academic examination and hiring assessment process a lot more reliable, accurate and scalable. It can get tedious and overwhelming for institutions or larger enterprises to manually conduct every interview and examination process.
AI (Artificial Intelligence) proctoring systems has been taking precedence within the market in the last few years. Millions of assessments have been conducted across the globe using the Eklavvya platform. We can say proudly that our features and services are unmatched in digital assessments and proctoring domains.
BNTW: Your take/statement on digital adoption in India, what measures need to boost the digital adoption?
SD: India leads digital adoption (across various aspects in our daily lives) thanks to the proliferation of 4G internet and a range of budget-friendly accessibility devices like phones and laptops. The pandemic accelerated digital adoption across many age groups (including the young and old). This has proved a boon for learning to continue unhindered during the lockdowns. But boosting digital adoption cannot cure all challenges without knowing the right way to bring digital transformation. 
Products and technology have to understand the actual pain points of digital learning and solve them for all stakeholders. Not every child in India has access to a digital device. We think the Government can play a role in nudging state machinery and corporates towards ensuring inclusion for every student into the digital ecosystem.
BNTW: How are you simplifying the education process?
SD: We strive to solve every proctoring problem that institutions and enterprises face today during the online assessment process. Eklavvya is a smart AI proctoring tool that is efficient while being an extremely cost-effective choice for assessment, evaluation and assessment monitoring purposes. 
Eklavva is recognized as the most accurate AI proctoring system with a 99.96% accuracy in the results. We have made the system simple yet extremely capable of handling large workloads and anyone with a primary digital device.
BNTW: Online education is booming, how is your company prepared to come up with the most innovative solutions to meet the demand?
SD:
In the coming days, the educational sector and the Government are all set to invest an enormous budget in technical aspects of education. This technological intervention will undoubtedly change the way educational institutes and universities operate.
The students and parents are going to prefer the technical way of learning, in the coming time. Studying from home's safety is becoming feasible for the students as they do not need to travel from home to the schools or institutes anymore.
The educational institutes also appreciate the live classrooms as the relevant adaptability is a simple process to follow.
As the students and educationists seem to be all caught up with the new learning techniques, the number of enrolments for live classes is increasing day by day. When it's about managing the examination process, the institutes confidently adopt the proctored exam solutions to secure the whole exam conduction.
Online Webinars, Video Conferences for discussions, and Online Streaming silently replace traditional classroom sessions, office meetings and informal in-person discussions.
Eventually, the reliance on technology is increasing rapidly.
A considerable number of academic units are planning to offer Online Courses for the traditionally traditional curriculum they used to teach.
This technological adoption can reduce a lot of time and travel from the day-to-day lives of students and teachers.
BNTW: Technology is not easy in the education sector, what is your message to budding entrepreneurs and startups working in digital transformation?
SD: We believe that real impact is the product of focus and consistency. Sometimes, challenges can seem like they are insurmountable. If your value and belief system stay focused on the real challenge, then hard work over time pays off. Digital transformation seems easier on paper than when you get to it. This is true for a sector like education, which has stayed constant for a century before the pandemic. Adoption and customer appreciation will come with time. I think all budding entrepreneurs can positively influence how future generations will learn.
About Splashgain Technology Solutions Pvt Ltd.:
Since its inception in 2009, Splashgain Technologies' digital transformation products are delivering great value to its customers. They are India's education technology platform company working on innovative platforms targeted for the education and corporate segment. They have been working with many reputed organizations for the last many years. They have been serving clients across 15+ countries around the world and expanding rapidly. They have been growing 300%+ YOY since 2019. They have more than 300 happy customers globally. They filed a path-breaking EdTech Patent in India and USA and are continuing the same path to file more patents. They have expertise in Remote Proctoring, AI Proctoring, Digital Assessments. Splashgain Technology Solutions aims to be a globally renowned provider of innovative IT products and solutions that effectively assist students and institutes thus adding value and simplifying education processes. They stand tall on 3 pillars –
Customized: Offers sophisticated customization through API integration that can meet the requirements both in the academic and organization settings to create a smooth, frictionless adoption of largely manual processes. Users can adapt existing content into the platform and smoothly conduct hundreds of assessments simultaneously cutting downtime.
Competencies: Splashgain has built a PaaS platform that goes a step beyond just assessment to include automation and digitization of processes across the learner journey
Connect: This is a highly scalable platform that connects job seekers and recruiters, learners and academies quickly and efficiently. It is the platform of its kind to bridge the assessment gap in both education and workplaces realms equally effectively.